The disaster after the crisis
From the debris-field to the mine-field

The question is not whether crises have increased, but whether you can handle a crisis… I will show you clearly and in a structured way how to recognize crises and how to handle them. Whether you are called in with a search dog or in a crisis intervention team for your business, the result stands and falls with the awareness of the situation, as well as the preparation.
Let's see what a crisis is and act accordingly.
You are the architect of your life, your business, your personal success story.
Growing globalization tendencies, rising market volatilities and alarming financial and geopolitical developments illustrate the relevance, explosiveness and necessity of appropriate preparation for a crisis. It's up to you how that story ends up: either the disaster is approaching and you are looking into the abyss of your existence – or you emerge stronger from it and even benefit from it.
Only those of you who are capable of recognizing a crisis in a very early stage, will have the chance to get yourself and your team back out of the story. Act now and take bold risks, because everything is better than just sitting there. Learn how to prepare for an emergency, because only then can you act effectively, clearly and structurally!
Everything big starts small, so you have to become faster! Those who knows exactly when to act, has the reins firmly in hand in every situation!
People's ability to think and act in times of crisis is subject to enormous burdens and changes. Therefore, preparation and training of crisis scenarios is essential.
How do employees / teammates decide under pressure and how do characters change under psychological and physical stress? Harmony and a shared spirit can quickly become adversity and competitive thinking, or even a better cohesion in the distress, in which one stands for each other. Communication, trust, reliability, perspective and interdisciplinary teamwork are the cornerstones of the positive or mitigating outcome.
Search missions, especially after devastating earthquakes, as well as a corporate crisis have some parallels: everything is subject to a change process. Nothing is as before and everything has to be sorted, planned and managed with the remaining resources.
Herein lies the potential for a tangible mess. Avoiding chaos, analysing the situation with confidence and steering everything safely into calmer waters is now the order of the day.
Who wants to experience the disaster after the crisis?
If you want success, you have to swap from comfort to risk. Switching from normal Operation to a Crisis Operation mode
A big bang and everything is different. Crises or emergency events are extraordinary situations that also require extraordinary measures – in every respect.
It is very much up to the corporate culture, the management team and each individual employee or comrade to deal with a crisis without causing a catastrophe with a large-scale loss situation.
Acting and reacting without a lead time and the permanent adjustment of priorities in crisis management are important elements to deal with pragmatic solutions.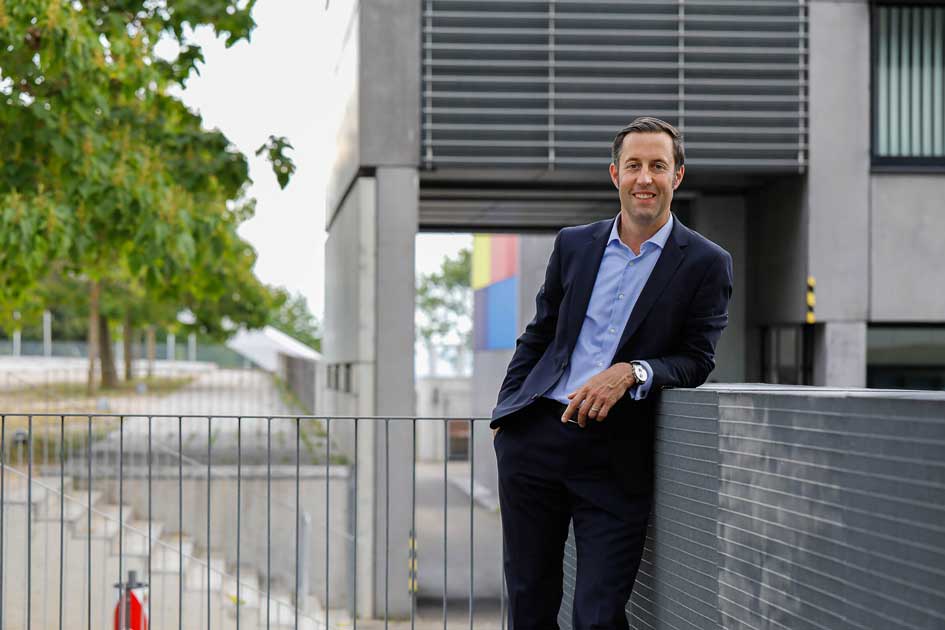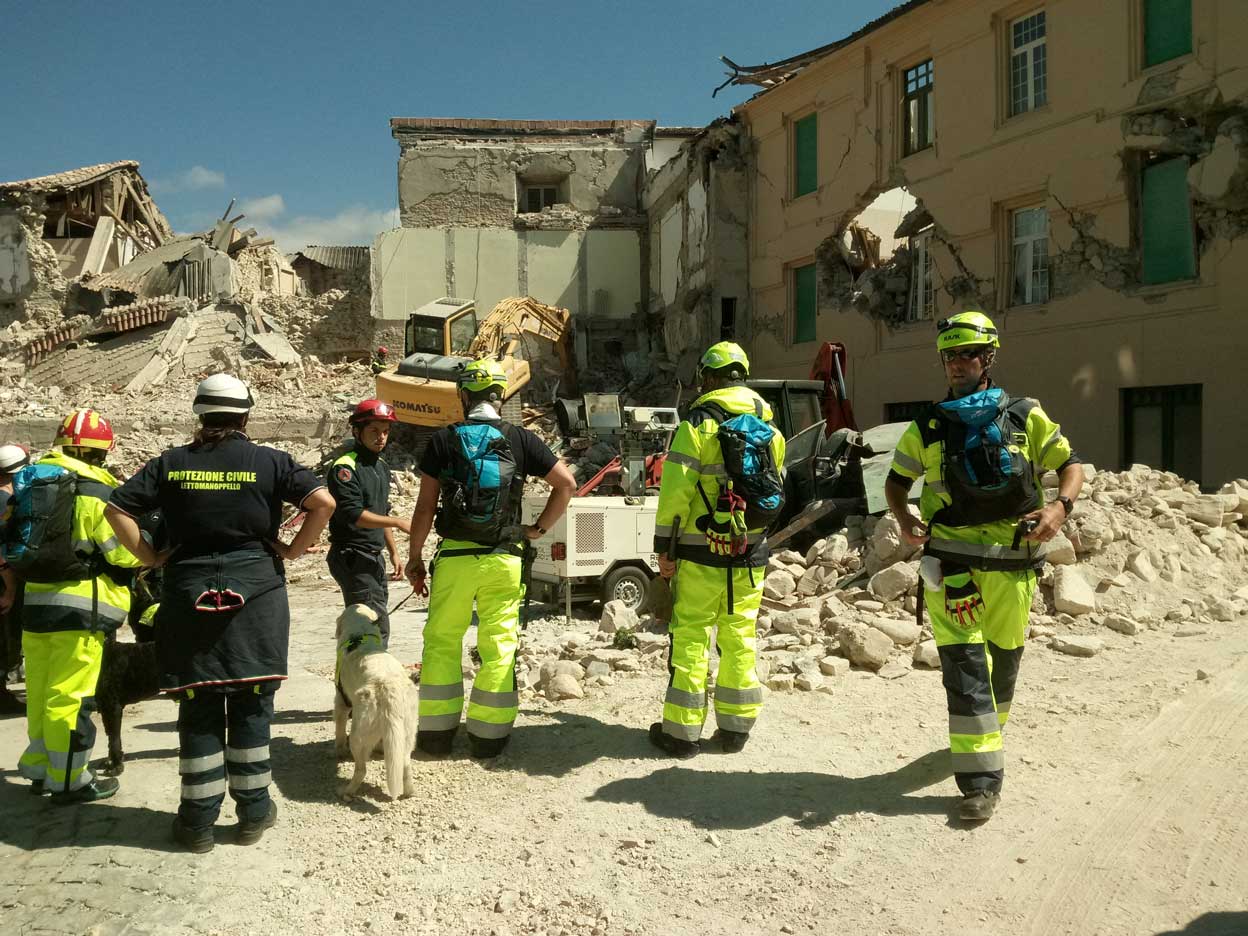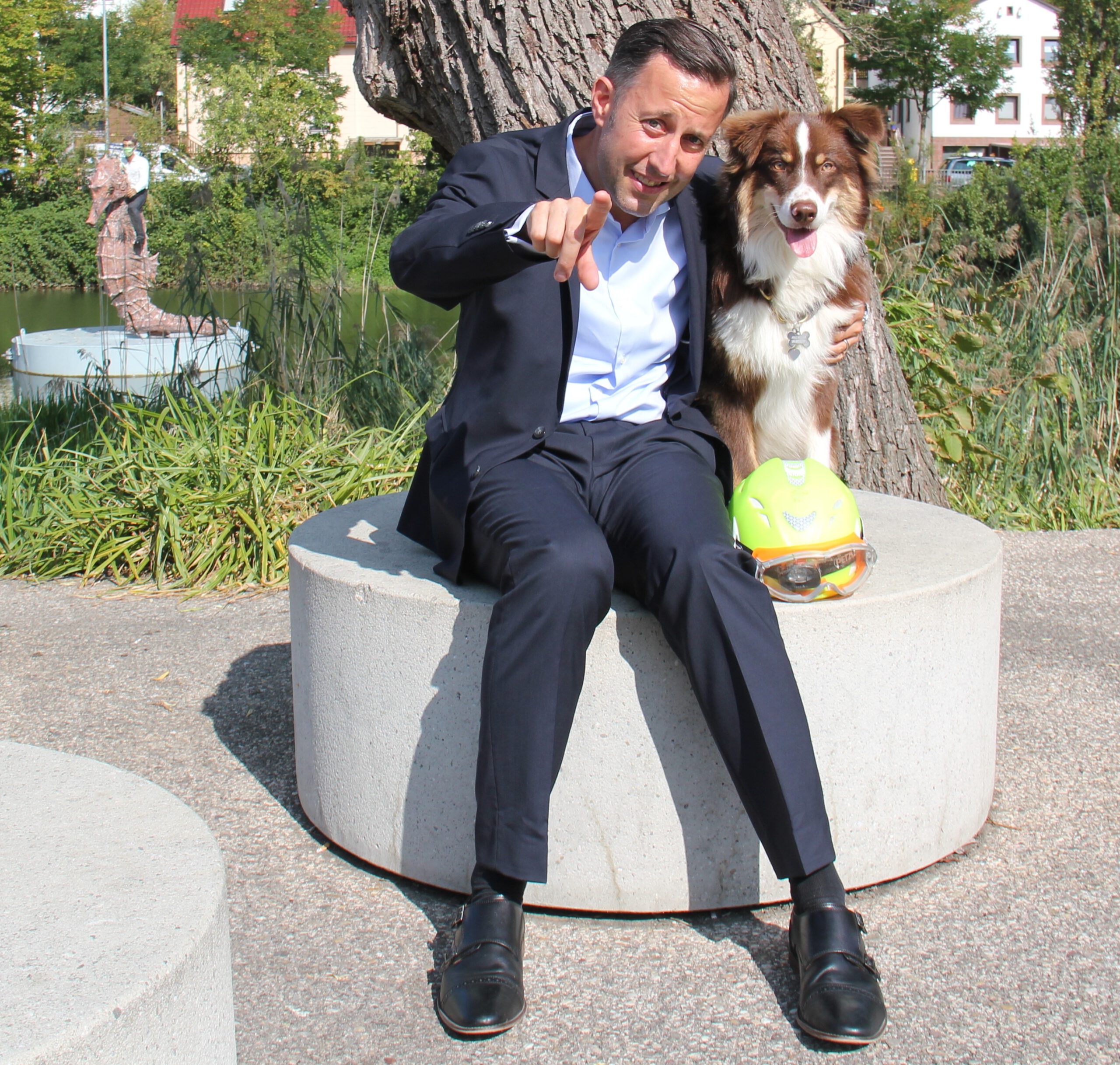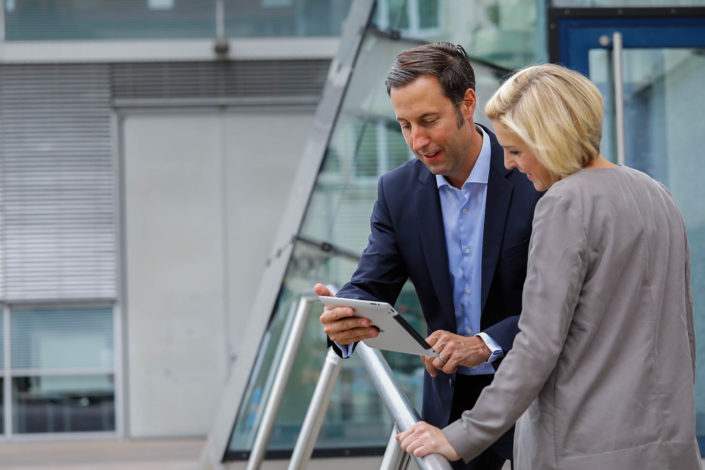 In a search operation, the situation on the ground is completely uncertain and not manageable. Quick gathering of information about the person, search area, additional support and hazards, the honest comparison of the strengths and weaknesses of the squad, are serving to develop a search strategy. The ultimate goal is the life of the missing person, everything else follows.
Often, arbitrarily pooled teams are put together for a task that is quickly pushed to their limits. Learn about the consequences and the typical behaviour of personal characters and the behaviour within the team.
Man shows his true face in an emergency situation. Use the potential of each individual to become more effective. Everyone needs a special skill that is useful in the crisis. Therefore, it is important to know in advance which motivational button must be pressed and find out what drives the individual to use their knowledge.
Hard work alone is not the guarantee for success. Therefore, as a leader, together with your team, you must succeed! Together, using every single strength, the solution will be found, you just have to be active. Act on yourself by repeatedly questioning yourself critically, what do I want to achieve in my life, in my work, in interaction with other people and what is the way to achieve that.
Leading, motivating and decisions making in life-threatening situations:
Facing highly motivated the crisis, how to deal the crisis with commitment and esprit.
Is routine and experience a poison for the success? Recognize the point in time when the best teams fail.
Accept and implement decision-making competence.
How you can make targeted and focused decisions under time, emotional and ethical pressure, and perform.
How to overcome psychological and physical limits and overcome explosive challenges in exceptional situations. "go the last mile".
Managing international crises successfully – are you properly prepared?
A big bang and nothing is, as before, "Business as usual" now impossible!!
Create a team that breaks boundaries and achieves unimagined goals.
How to manage global challenges with the 5 C's (cooperation, coordination, communication, control and comfort area).
Prepare today, benefit tomorrow, how you can take advantage of the crisis and learn from civil protection.
Your vision and mission! Assert, persevere and understand at all times.
In your company, the consequence of a correct error culture is economic success. For us the saved human life.
Incorrect decisions and their consequences.
Avoid rescue operations in large companies.
Errors in the 5 C's (coordination, cooperation, control, communication, comfort area).
How error affinity helps to be more creative and committed.
Use your mistakes to develop yourself further.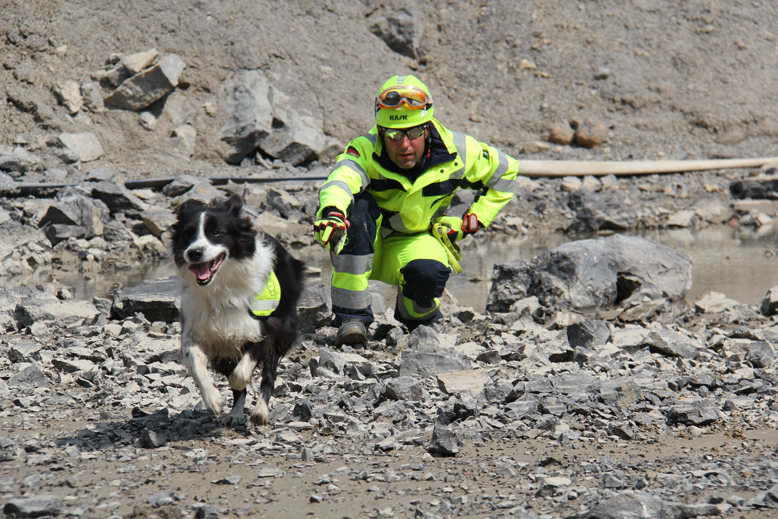 Exchange Skype Conference to Major Damage Event
Why am I doing this? Why do I sacrifice a good portion of my free time and use it to expose myself to dangerous situations? Is it the meaningful occupation of the dog, the search for its own balance to the actual activity in the job, or just the social commitment to give back to society something that has made it possible to achieve what has been achieved?
Certainly something of everything !!!
But it is also the joy of the parents, whose child is found in the forest at night, or strangers who hug one with watery eyes and are simply grateful that you put yourself in danger to help them.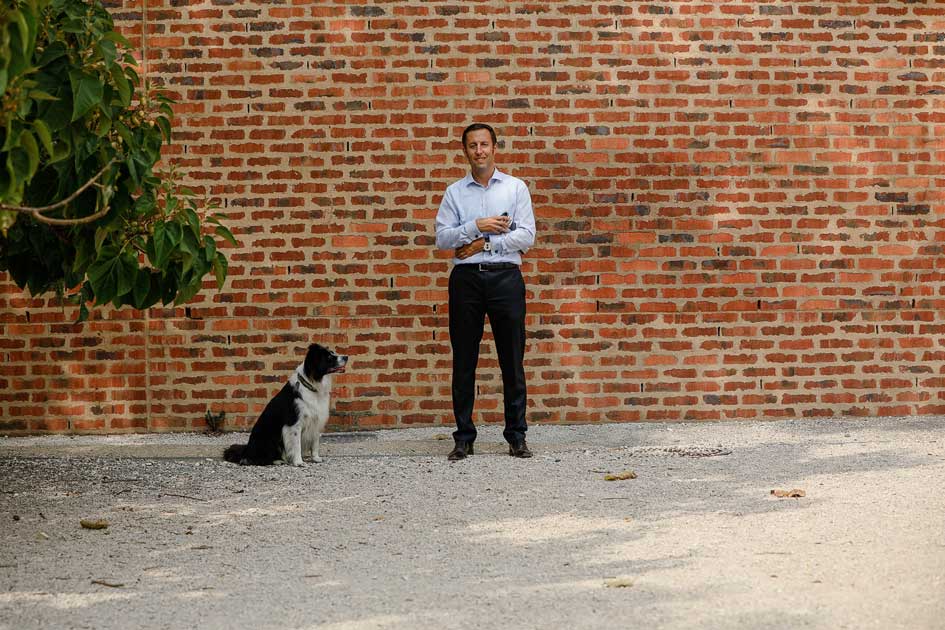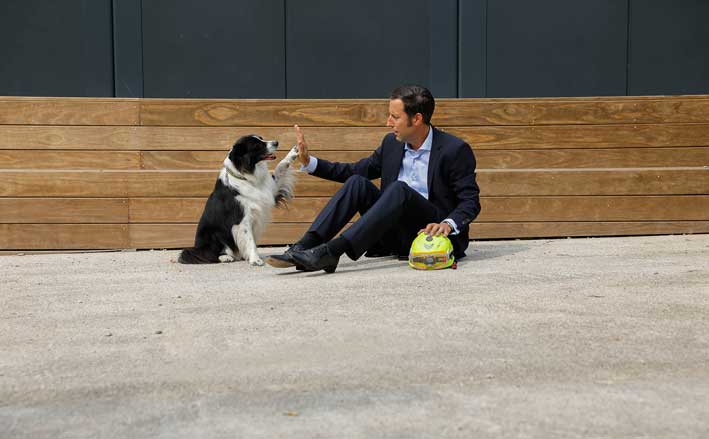 After missions / real trainings with other rescue teams, the dogs are mentally and physically exhausted, but balanced, as well as every dog leader. Personally, I benefit by the experiences of the individual missions and always remember the essentials of life. Since then, I have been dealing with the situation in a more sovereign and solution-oriented way.
Everyone has their own motivational button. Of course, this also applies to me, so just a few words about the type with the dog:
As a civil engineer with an international MBA in the field of corporate management, I initially accompanied several stations in a consulting company in the field of energy production with international projects in plant construction and infrastructure planning. After many instructive, sometimes hard but also successful years, I switched to an international industrial group, in the field of large-scale plant construction for power generation
My varied interest in working in various areas of the Group allows me as a Project Manager, Quality Management Officer and currently as a Globally Responsible Product Manager to bring me again and again into new situations, people and crises and to get the opportunity to tackle them in a team.
For several years I have been teaching at the University of Stuttgart in the area of Infrastructure Management, where I am constantly challenged to inspire students with current topics, combined with basic information.
I am husband and father. A Family member is also our Boarder Colli Mix "BUDDY". With him I volunteer as a dog leader within the rescue dog squad for regional and international assignments and committed myself in parallel for several years on the board.
My goal is to increase your awareness of crises, to give impulses to see new perspectives and to show practical ways how to handle them.
Crisis is not synonymous with disaster unless you allow it.
In my presentation, you will experience how economic action and social commitment fit together and how the component "dog" makes the topic more vivid and more tangible.
Felix WILDE
A crisis behaves like a bottle of ketchup. You know for sure that the ketchup comes in a certain point of time, but not when, and in what intensity.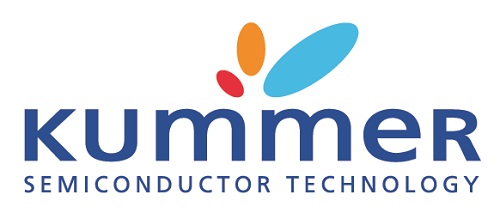 The Speaker Felix Wilde was able to show us, what are the necessary measures for the preparation for a crisis and what levers and problems are faced during a crisis. Through his experience and examples from his work in the rescue dog team this topic became much more vivid and tangible. Thanks to Felix for the impulses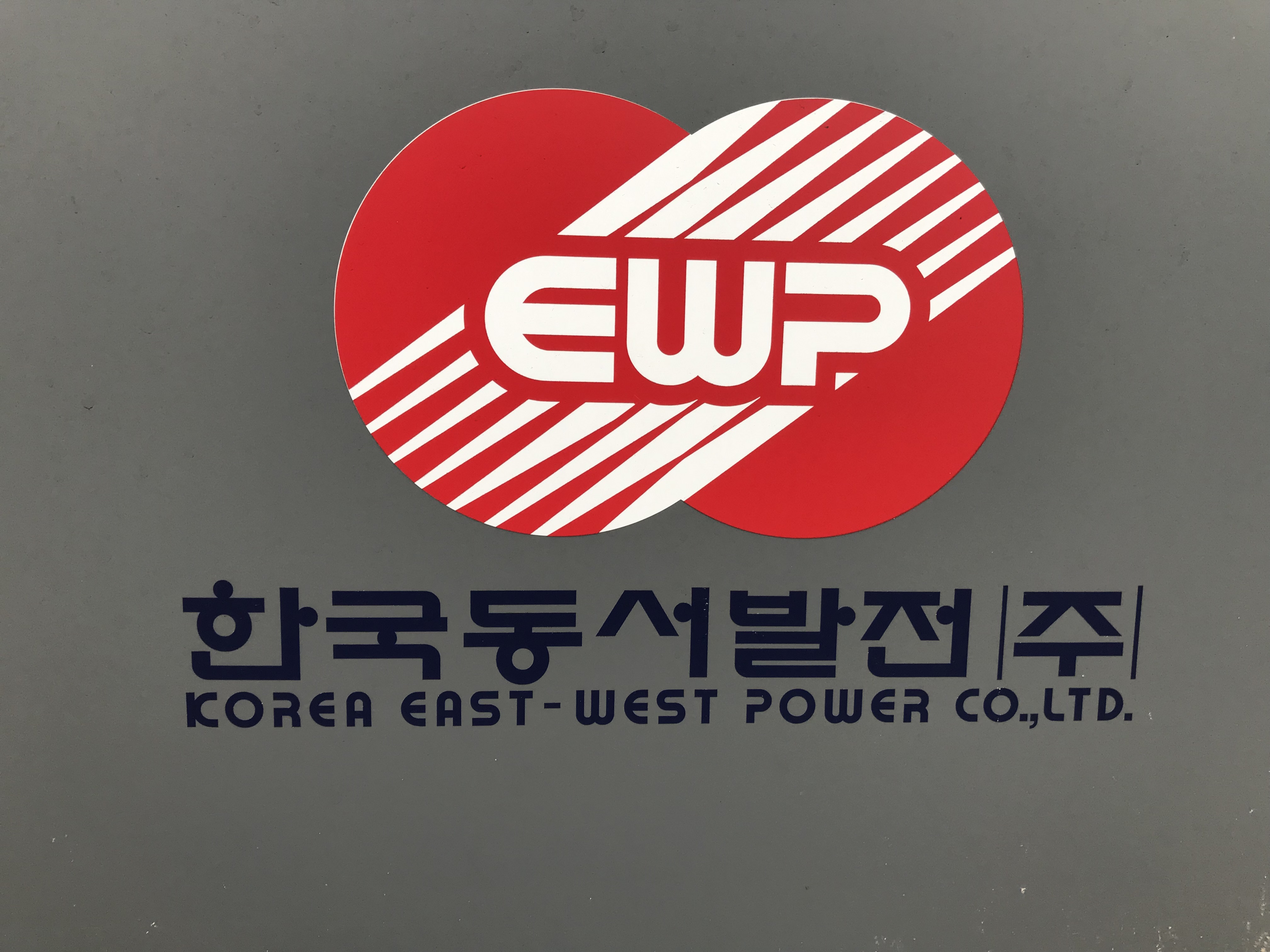 Contact.
Ready for the challenge?
If you need someone who gives you new impulses in form of a key note, or a day seminar and helps you to look at crises from a different perspective, then you are right and I'm looking forward to receive your note.
Fee on request
 , Public and social institutions will benefit by a special package.